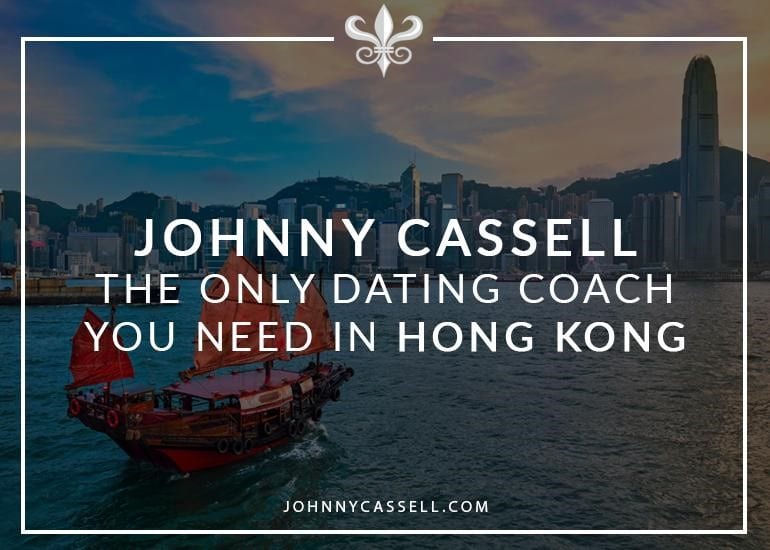 Hong Kong, the City of Life, is a notoriously difficult city in which to date. Life is fast, workdays are long, and even though apps have become all the rage, you still find it difficult to meet the right woman (or maybe any woman at all).
It's a beautiful city, but one rammed with big money, fast business, and high expectations. Only the elite keep up. Are you one of them?
If you're struggling to succeed in the city where success is everything, you need to make a change. Luckily, it's an easy one - get in touch with Johnny Cassell.
Johnny is a global innovator in the fields of human behavioural analysis and dating psychology. Passing on knowledge he has gained and developed since 2005, Johnny has tripled the dating success rates of thousands of men from London to Dubai. He is now available to help you attain the lifestyle you deserve in Hong Kong.
Choosing a dating coach isn't an easy decision. You must be soundly confident that they can understand how your needs differ from everybody else, that your obstacles are unique, and that you expect a tailored, high-end service.
Playboys, company directors, students, celebrities, lecturers and professors vouch for Johnny. His unsurpassed ability to help men of all backgrounds has earned him the envy of his professional peers. He has a reputation as the professional dating coach to visit if you want to noticeably raise your bar and meet your dream girl.
On his website Johnny regularly provides free video content, groundbreaking products, and informative, deep-diving blogs. Head over for sample content from his training programs.
With Johnny Cassell, you get more than just a dating coach. Prepare to see positive change unfold across your whole lifestyle. His sell-out workshops provide comprehensive coverage of many aspects, including: