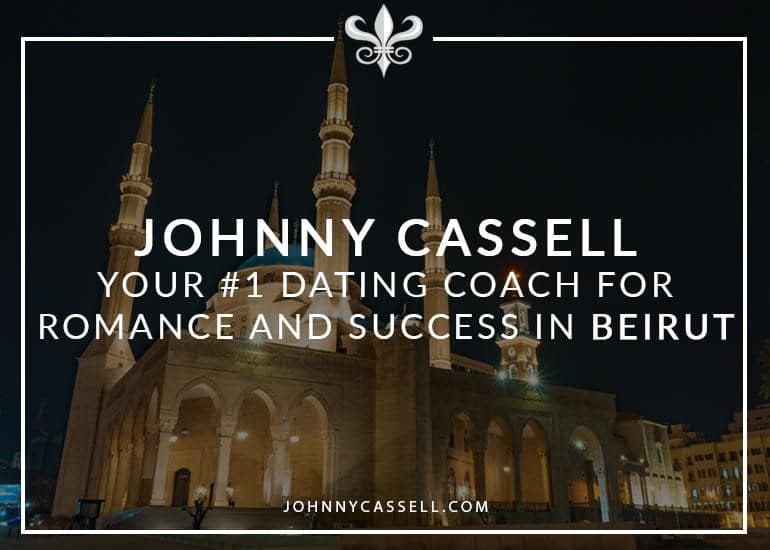 Dating and meeting the right woman in a country whose values are more conservative, like Lebanon, is a unique challenge.
Trying to find happiness while navigating social interactions and keeping your faith at the forefront can feel like you're walking through an extremely dense minefield.
Help always would be appreciated, but never seems available. Fear not, because Johnny Cassell is now available as your premium dating coach in Beirut. It's time to achieve the life you always dreamed about. Personal satisfaction doesn't have to take a back seat.
Whether you are looking to become prime marriage material or want to know how to successfully approach women for a more casual relationship, Johnny can help.
A leading human behaviourist and dating specialist, Johnny has developed his own groundbreaking social theories. Thousands of men have taken his courses and put these theories into practice globally, tripling their success rates with women.
The time has come to take control of your dating life. With Johnny's bespoke, one-to-one training sessions, anything is possible.
When choosing a dating specialist, there are many factors to consider. You need to know that they are easy to work with, that they understand your unique needs, desires, and requirements, that they work tirelessly to help you achieve the success you deserve, regardless of your circumstances.
Johnny has worked with men from all ages, circumstances, and backgrounds. Whether you're a socialite playboy or deeply religious and seeking emotional fulfilment, his skill at tailoring his service to each client's needs has gained him an enviable reputation the world over.
If you are serious about embodying the best manifestation of yourself and meeting the woman of your dreams, Johnny Cassell is the only choice worth considering. The testimonials from his students speak volumes.
He provides a whole host of services, details of which can be found on his website, including YouTube tutorials and informative blogs. These provide samples of what you can expect from his premium dating coach service in Beirut.
With Johnny Cassell's workshops, you will become a social magnet by helping you develop in the following areas: