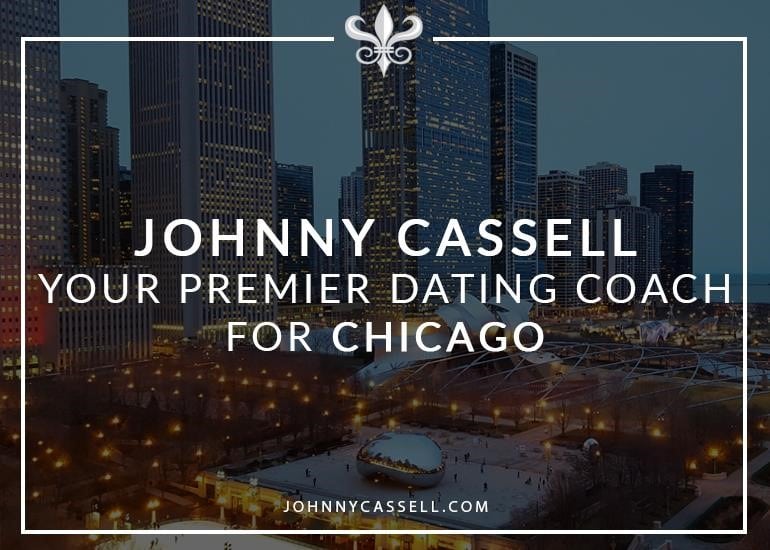 Chicago is a city run by the train line. Meeting somebody is difficult enough in the 21st century, but in the Windy City it can feel like you're stuck in Logan when that girl for you is in Uptown.
You spotted your dream woman on the Red Line, but then she disappeared into Edgewater, and you spend most of your time in Norridge.
Like Chicago's trains, the dating scene can be a maze for the unwary, a labyrinth which leaves you feeling like you always took a wrong turn. To navigate you need a guide. There is none better than Johnny Cassell.
Dating success is closer than you think. With unrivalled knowledge in dating psychology and human behaviour, Johnny can show you that success isn't hiding around infinite corners. It is right there, ready for you to grab. Johnny is proof that this success can be unlocked with hard work and effective guidance.
He has put into practice his own techniques, with phenomenal results, since 2005. Check out his website for free videos and his blog for expert advice on relationships, picking up women, and developing your social magnetism. Johnny is happy to put his money where his mouth is.
Finding the dating specialist that's right for you is as important a decision as choosing a house or car. It's important that you're confident in their ability to understand your needs, and that you can be sure they're not going to treat you as a cookie-cutter client for whom one-size-fits-all solutions will work.
Johnny works with you to draw up a bespoke plan. Together, you will work on your individual opportunities for improvement, building up your strengths and embodying your personal vision of success. Johnny's history with men of all conceivable backgrounds has earned him the envy of his peers. Why not give him a call for a chat?
Johnny is more than a dating coach. He is a life guide, an intervention in your patterns of failure.
Via his workshops, Johnny will build your skills in: