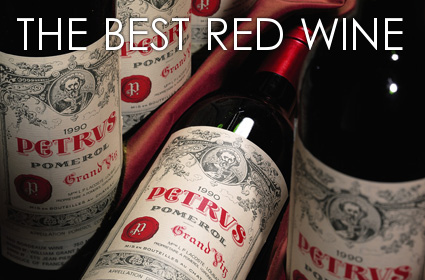 Mr Young takes over the blog again for another fantastically insightful brief of what Reds we need to be acquainted with…
To write an article saying these were the 6 best red wines in the world would be a pretty bold claim, so let's not focus on the 'best'.  Having said that, these wines are brilliant examples of some well known and some lesser known wines that come together in a great introduction to the world of red wine.
Light and fruity – Martinborough Vineyard Te Tera Pinot Noir 2010 £13.99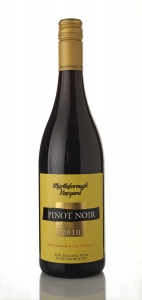 The spiritual home of Pinot Noir (as with many grapes) is France, specifically Burgundy, but down in New Zealand it has found a very happy new resting place.  The Pinot Noir grape has a very thin skin which gives it a light bodied mouthfeel making it perfect for drinking on it's own, or with lighter meals such as chicken or turkey.  This particular wine has a wonderful jamminess to it, bursting with red cherries, strawberries but with hints of spice and chocolate for a bit of complexity.
Powerful and Rich – Umbral Malbec 2010 £10.99
Malbec lies at the other end of the spectrum to Pinot Noir, it's very thick skinned and immensely full bodied.  It's very much the grape of the moment and sometimes I get a bit bored with the overly dense and ludicrously chunky ones I so often try. The Umbral Malbec however is one that I've found to be a notch above the rest at a really reasonable price.  This wine comes from a kilometre up in the sky from some of the highest vineyards in the world, which allow it to remain fresh.  It's still got all the deep, dark broody fruit you've come to expect and love about Malbecs; the blackcurrants, blackberries and black cherries but it's laden with violets and vanilla that really lift it. A real winner in my opinion.
Across the Pond – Ridge Estate Cabernet Sauvignon 2008 £28

The original producers of 'New World' wine, this Cabernet has everything you want from California; it's big, bold and bursting with flavour.  Most American wines are all about mouthfeel so if you like luscious, smooth wines this might be your new favourite bottle.  It's full of cassis and dark cherries, backed up with a satin like finish.  This is a voluptuous wine and should only be drunk with sexy people.  I'm sure Johnny could help you with that part…
The Outsider – Promis, Gaja 2010 £25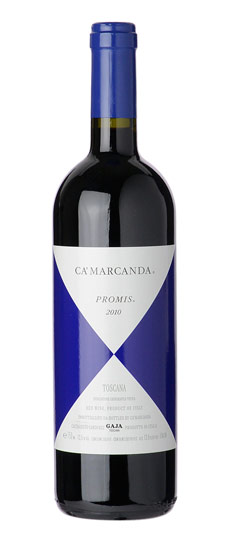 I love Italian wine.  I can't get enough of it.  They are all so unique and go ridiculously well with Italian food (who would've thought!?).  Many posses mouth watering acidity which is just made for rich tomato based dishes such as lasagne and bolognese.  This wine in particular is from Tuscany and, without getting too complicated, is produced outside the major Italian wine laws, making it a total badass. It's a blend of Merlot, Syrah and Sangiovese.  The latter being an Italian grape normally seen in this area in Chianti.  A ripe, fruity wine dominated by blackcurrant and plum with an earthy, sweet-spicy edge that lingers long after you've finished drinking.  A really cool wine and worth every penny.
An Oldie but a Goody – Vina Albina Gran Reserva 1987 £22 

Rioja is arguably Spain's most famous wine.  It's made predominantly from the grape Tempranillo and is often wildly good value for money.  This being said, it's sometimes possible to grab something really quite impressive for a real bargain.  Just the other day I shared a bottle from the year I was born with a friend for under £20 and it was as smooth as anything.  The Vina Albina is a touch over that but well worth it I think.  As Rioja ages, it turns this amazing brick red colour and softens to silk in a glass.  The once bright fruit has transformed to raisins and figs, with complex smatterings of leather, clove and vanilla. A really interesting wine and definitely one that will impress due to it's age.  Invite her over for lamb shanks and pull this wine out for huge points.
Esteemed, Elegant…Expensive – Château Cos d'Estournel, St Estèphe 2001 £80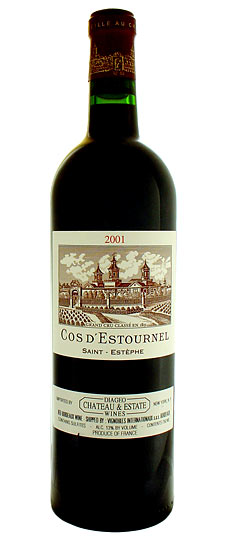 We couldn't finish this without mentioning the most famous wine region in the world: Bordeaux.  Many believe this is the finest wine producing region in the world, some think it is overpriced and elitist.  Whatever you think of Bordeaux, it is an integral part of wine production worldwide with so many wines being based on it's classic blend of Cabernet Sauvignon and Merlot.  The wines produced here are the blueprint to so many. So even if it's not your thing, chances are you've drunk something inspired by this place.  I tried this wine not long ago with some friends and thoroughly enjoyed it.  It's got a dense core of blackcurrant with a smidge of red fruit coming through too. There are nuances of pencil shavings and cigar box and a wonderful lick of vanilla on the finish. A truly sublime wine that would be at home for any great occasion.  If you feel like showing off, this is definitely one to buy.
Planning a meal or a get together? or perhaps want a few tips on what bottle to order when you are next on a date… contact us here 
Related Content
https://www.johnnycassell.com/lifestyle/londons-summer-of-food
https://www.johnnycassell.com/lifestyle/best-restaurants-in-london-for-first-dates