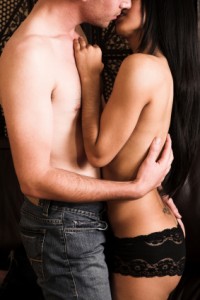 Why I'm in a LTR
She's amazingly beautiful, without being conceited.
She's sweet, sincere, genuine, honest and open.
She never complains , moans, bitches whinges or whines.
1. I'm with the girl I wanted and not just some girl I settled for like most guys.
2. She treats me with the respect I deserve.
-( Credit to one of the guys off the forums for this)
Three Integral Components to a Relationship :

Emotional Connection
You have a level of care for one another that can't be put into words.
This is what separates the relationship from others that you've had.
Communication
There is nothing you aren't afraid to discuss with one another.
You need to be able to talk about anything. When this is capable there should be nothing you can't work through.
Sex
You have a sexually charged relationship. You are sexually compatible with your partner in that both of your desires are satiated. In the event they aren't you are willing to voice this concern
If you want to start increasing your current level of skills with women, then remember to send Johnny an email directly: [email protected] and get started with one on one dating and social mastery training.
Where you can work with the No. 1 Dating Coach in Europe Johnny and take your pickup game to the next level.