The 13 Best Tips To Help Get Your Ex Girlfriend Back
June 17, 2016 - 5 minutes read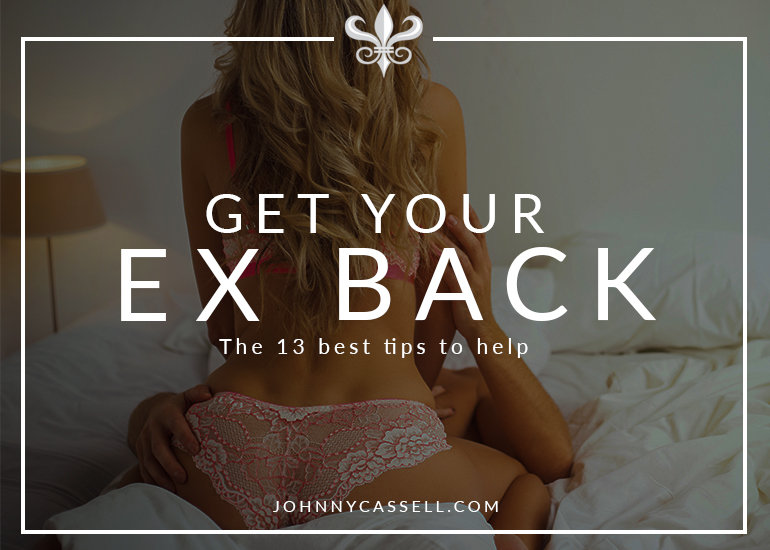 The 13 Best Tips To Help Get Your Ex Girlfriend Back
It happens all the time, people lose their girlfriends and they want them back, but it doesn't happen. The reason why it doesn't happen, is because you don't know the tips and tricks that actually work. If you want to get an ex back, there are some things that you need to consider. The following are the best tips that you can take with you today to ensure that you're going to get the upper hand in your life. These take time, so don't think that you're going to get through with this overnight. Take your time, gain some confidence and hit these notes in getting your ex girlfriend back.
Cut The Communication Element
The first thing that you need to do is simple, stop talking to them. You need to drop communication completely. You absolutely need to stop this overall. Many people feel the need to text them back, call them back, or just try to be in their sight. Don't do that. You have to cut everything out. Walk away, stop talking, stop texting, and walk away from social media. When you talk to them after the break up, you're going to end up causing them to think that you're not quite as good as she once thought. You don't want her to justify the reason why she walked away.
Create Value By Being Absent
Some people try to be there for their ex. They walk their dog, they show up at their door with some gifts, and other things. This hinders your value, and makes them wish you were gone. Aside from cutting off communication, it's imperative that you are not visible. You cannot be seen by her, by your own doing. This will create value, as absence makes the heart grow fonder. You'll force her to think about you, and will not let her have control, you'll be in control.
For a complete guide on how to get your ex back, head on over to the products page and check out my strategy guide 'How To Get Your Ex Back – The Ultimate Guide'
Work On Yourself
The next thing that you need to do has nothing to do with your ex directly. You need to work on yourself. Get to the gym, start running, find something new. Get new friends, and change up your life. You have to do this, so that the point where her friends chime in to see how you're doing, they'll relay to her that you're actually not sweating the break up. Also, you're going to actually help yourself, and perhaps find a way to your next relationship. You'll be surprised by this completely.
When She Contacts You
Wait no less than 20 days or so. When she texts you or contacts you, act like you're busy and tell her that you'll call her back. That will convey the message that you're not really concerned about her, and it will cause her to think, wait, and expect your call. You get control.
9 Quick Tips To Consider To Help Get Your Ex Girlfriend Back
Quick Notes On Getting Your Ex Back

Cut off communication

Don't let her see you

Find new hobbies

Exercise more

Eat Better

Get New Friends

Be Social, Don't sulk

Let Her Contact You
These tips are going to pay off dividends. You just have to focus on you, instead of her. If you can do that, she'll come crawling back in time.
For a complete guide on how to get your ex back, head on over to the products page and check out my strategy guide 'How To Get Your Ex Back – The Ultimate Guide'