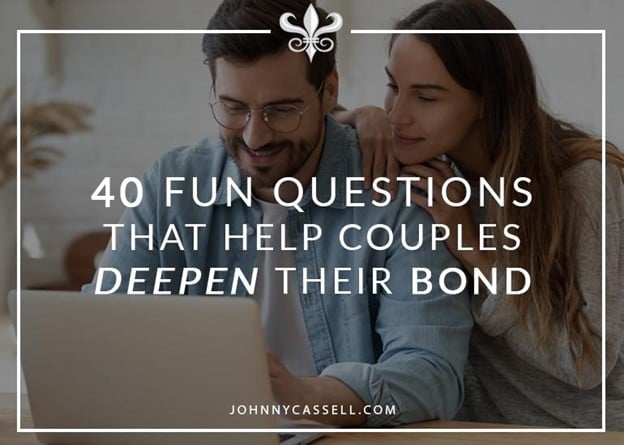 Getting to know your partner is not only essential for maintaining a healthy bond.
It's exciting to learn about the aspects of life that nourish and drive your significant other. I've put together some helpful questions for exploring your partner's world – and for seeing how well they know their way around yours.
These questions are value-driven. Over time, people and their priorities change. It's good to know that your views still align and that you are both savvy to the other person's needs and desires.
The key to having a successful check-in is to have patience with the answers. There may well be answers both of you get wrong – perhaps your ambitions have shifted, and you've not communicated it. These allow you to take stock and create a composite picture of your lives as they stand today.
It's only by knowing where you are that you can plan where you're going.
How well does your partner know you?
These questions will help you understand how deeply you have let your partner into your life and how much they're paying attention to the information you share about yourself.
The little things make a relationship unique. It's important to absorb what your partner tells you about the deeper aspects of their life, as it means a lot to recall it later and use it to build the relationship.
What do I dislike most that other people regularly do?
What foods do I have extreme reactions to, either good or bad?
Do I have any health problems?
What are my 'tells' when I'm being dishonest?
How do I demonstrate that I want to be alone for a little while?
What do I think is my worst habit?
What achievement gives me the most pride?
What makes me feel insecure?
What do I think is great about my favorite movie?
What is my earliest memory as a child?
Where would my dream vacation be, and what would I do while I was there?
What's on my to-do list for the next month?
What do I want from my life in the long run?
Which little things make me happy?
Name three of my greatest fears.
Do I get on with my parents?
Who is my closest friend? (Yes, aside from you, obviously.)
Who first broke my heart, and what did I do to recover?
Which was the moment in which I made up my mind I could trust you?
What moment do I see at the one during which we fell in love?
Does your partner know how you see them?
When you have these relationship health checks, make sure you also test how much you communicate to your partner. Insecurities can wedge barriers into a relationship.
If your partner doesn't know that you think they're beautiful and see their ambitions and desires, make sure you communicate this regularly.
Which of your friends do I get on with the best?
Which of your friends do I trust with the most?
What is my favourite characteristic of yours?
What was it that first attracted me to you?
In your family, with whom do I think you have the most complicated relationship?
What is the most irritating thing I think you do?
How do I usually calm you down, even if I don't realise it?
If I could take one thing with me to a desert island, what would it be?
Which habit of yours most annoys me?
How regularly would I guess that you wanted me to contact you?
When do I think you most need company?
What makes me want alone time?
What do I see as the angriest you've ever been with me?
What do I think you want to work on the most in your life?
What new experience do I think you most want to try?
What do I think is the moment you first fell in love with me?
Would I say you wanted kids?
How important do I think your career is for you?
How would I describe what you'd do in an hour alone?
What album would I lock you in a room with forever and know that you wouldn't get bored?
Summary
A relationship should stand up under questioning. It's a sign of strength.
Partners share an important journey, and they have to learn together to grow together. With these questions, you'll understand how your partner knows you, as well as showing how you see them. Most couples with whom I work in relationship mediation have a deeper understanding of each other after finishing these questions. 
Learn about the power of communication and taking the lead through my virtual Impactful Connection workshops.