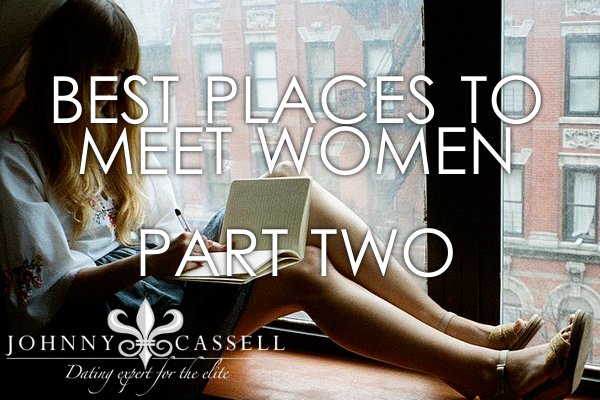 This Idea is a bit concentrated to a particular type of women, having said that It will certainly expand your mind to new ideas and possibilities…
Women In The Media:
If you are friends of anyone that has a blog in fashion, style, cosmetics, grooming etc. Then this is for you:
When a big cosmetics company are looking to launch a new product what they do is hire a PR company to put on a product release event. Now these events normally happen in the major city's but what and who it attracts is the interesting thing.
The PR company will shoot out an email to bloggers and writers that potentially could write about the evening and mention the product in their blog or magazine.
These types of events attract people that work for various magazines well known websites and some not so well known but for anyone looking for these types of women this strategy is for you.
Note: Your friend will be able to put a plus one on the guest list
Learn how you can benefit from London Confidence Coach Johnny's live training programmes: [email protected]
Related Content
https://www.johnnycassell.com/attraction-skills/how-to-talk-dirty-to-a-girl
https://www.johnnycassell.com/attraction-skills/how-to-talk-to-girls