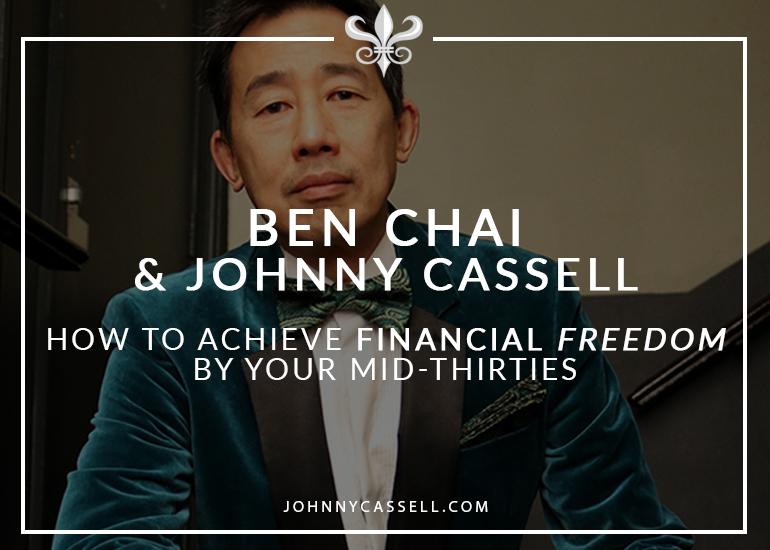 Hey listeners,
We have a treat for you this time around. I was honoured to host the eccentric and widely-loved business extraordinaire Ben Chai.
I am all about self-improvement, both on my own terms and when helping my students develop their social acumen. On those grounds, it's a no-brainer having a chat with Ben about his story.
Who is Ben Chai?
Ben is the self-styled "Dr. Who of Business". He has spent many, many years building multi-million-dollar businesses and coaching other people on how to reach the same peak.
This man has absolutely owned who he is. Taking ownership, in turn, has brought expansive success to his diverse range of business operations that range from property, software, hospitality, and education to media, the written word, and security.
He has appeared on documentaries and has a best-selling book called Social Magnetism. He's had several TedX talks and also interviewed the likes of John Travolta and 50 Cent on his own TV show.
Unbelievably, he acts in films on top of everything else and has shared the silver screen with Madonna and John Cleese, amongst others.
That is one driven, generous gentleman, and I for one am thrilled that he's sharing his secrets to success with you today.
What I hope you can take away
 Ben is a unique man of many talents, but he started out like many of you – insecure and stigmatised.
What sets him apart is his refusal to let pitfalls conquer him and his warm, well-read, and magnetic personality. Through his public speaking and writing, he spreads this inspiration and personal depth to others, nurturing them to take their best qualities into business with them.
He's a major player in the self-development industry, but at a basic level, he's also simply a guy who worked on himself with amazing results. At an even more basic level, he's just a great man to be around and know.
His values of forgiveness and warmth resonate through his approach to business and pleasure, and he has managed to perfectly balance his Christian faith with his practices. Learning how to operate successfully within your own value system is vital for happiness and stability.
In this podcast, I had a chat with Ben about the following parts of his life and approach:
His journey to stability and success
Living with the anxieties of racism and overcoming them
The important aspects of the university experience for abandoning pre-judgements
Achieving financial freedom by thirties
How to succeed at networking events
His secrets of success
The information hidden in the Bible about connecting with others and succeeding with business
How he went from middle management in IT to taking full ownership of his time
The power of learning lessons and getting over bullying in self-growth
How attitudes towards his race cost him opportunities in the workplace but taught him valuable lessons
Why you should surround yourself with people who celebrate your achievements with you
Why he prefers it when things go wrong
Why passion and willingness to learn is the only thing needed to succeed
How to find people who love what you do
The reason that being willing to risk looking stupid is a key driver for success
The way he got around financial betrayal and being one million pounds in debt
I hope you got as much out of listening to this conversation as much as I got from being part of it.
For one-on-one, bespoke coaching that enhances both your dating and professional lives, look no further than my Impactful Connection workshops.