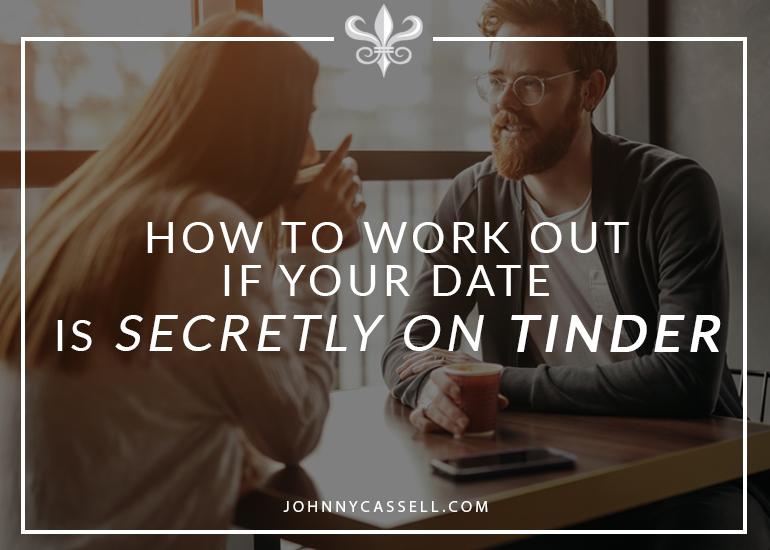 Dating is a whirlwind, and even once you start going steady with someone, they may find that old habits die hard. If your partner's still on Tinder while they're with you, it means they may not be clear about your boundaries or even that they may be meeting up with other people.
However, it may take a bit of sleuth work. They may have been trawling Tinder on the sly, chatting to other people.
A wandering eye is not an affront in and of itself, and your partner may just be after attention and admiration. The real problems can arise if they choose to follow through on those chats.
There are simple ways to work out whether your other half is on Tinder, although none is without its faults. I'll walk you through several methods for achieving this.
It's most important to have the self-respect to stand up for your values after you find out. But these methods can also help put your mind at ease when your partner isn't digging around on Tinder.
Trust is vital, so it's important to have subtle measures for checking the health status of your relationship.
Ask.
 The first tip is quite simple: Communicate openly. If your relationship is a new one, it may well be that you haven't yet established boundaries when it comes to exclusivity.
Your first port of call should be asking them directly if they're still on Tinder. If they've nothing to hide, they'll be honest. Even if you get a yes, the truthful response will be a strong platform for building trust, connection, and further boundaries.
If they say no, try one of the other methods in this list to secretly find out if they're telling the truth. They may have chosen to lie. In this case, you know that this might be a sinking ship from the get-go.
Get a friend on the case.
 You very probably have at least one friend who uses Tinder regularly. If so, send them on a mission or at least have them keep an eye out for your partner while they're regularly swiping.
Your people no doubt have your back. However, involving other people can make things complicated, especially if your friend says something about it next time you're all in a room together. In this scenario, you become the untrustworthy one, especially if they haven't actually been active.
If your friend can be trusted with confidentiality, then this may be an option for you. Alternatively, your friend may simply let you use their account to swipe through and scan for the person you're dating.
Sign up to Tinder yourself.
 There's no way to search for a specific user on Tinder's swiping system. However, Tinder groups active users by location, and those nearest to you will come up first.
If you sign up for a free account and spend about 20 minutes swiping, it's likely that your other half will pop up as a nearby active user.
Those in long-distance arrangements may find this approach a little less fruitful, as they won't show up in your area.
Location tracking
 The little black box in your pocket knows where you are at all times and lets Tinder know so you find nearby matches. Tinder also updates their location in the bio when they open their account – and only when they open their account.
Not many people remember this feature when hiding their Tinder activity, so it's quite an effective tell. There is always the risk that they opened the app by accident, but an updated location means that they recently logged into Tinder.
They like a previous message
 If you get a notification that your partner liked or replied to an old message of yours on Tinder, then, by definition, they were already thumbing through it.
This one is a little more blatant. Most people, if they were looking to keep their Tinder usage on the sly, would be avoiding old messages to their partner like the plague.
Those who met their partners outside of Tinder won't encounter this way of finding out, however.
Use a paid service
 Some people may find that none of the above signs apply, but their partner is still acting weird and using their phone an awful lot.
There are apps that can auto-swipe through users en masse to find a specific person. However, they cost money and are not 100% effective, given that the technology is so new.
This is probably a last resort. If you find that you trust your partner so little as to call a digital private investigator on them, you might not be in a healthy headspace for meaningful connection.
You and your partner got unmatched
 Unmatching is a pretty direct way of making sure someone isn't connected to you on Tinder. However, if they opened their account to delete you, then they opened their account.
An unmatch hurts. In this context, they either weren't actively using the app but logged in just to delete you, or they were already using Tinder a lot. It's a possible red flag.
None of these signs mean much without direct, honest communication after the fact. This doesn't definitely mean they use Tinder. But it's worth asking them why they made the decision for context.
Rethink whether it's a problem
Few relationships have exactly the same dynamic or unfold in the same circumstances as one another. For this reason, Tinder may be able to play more of a role for your partner, so long as you come to an understanding.
Your relationship may be casual, or you might be friends with benefits. In these situations, finding yourself experiencing jealousy and resentment due to extra-curricular Tinder use means that you should reassess your place in the relationship.
Is it still casual if you feel this way? Maybe try jumping back on Tinder yourself to balance the stakes. If you can't shake the feeling that you'd prefer exclusivity, communicate this. Operating on different terms is far from healthy and will eventually lead to the end of the relationship.
You may be dating a person who travels a lot for work or leisure. They may use Tinder to feel less lonely while on the road – whether that involves meeting others or not. Ask them to clear up whether they use Tinder and what their plans are while they're away.
None of these conversations need to be acrimonious. Approaching the topic with an open mind will lead to a more honest connection. And if their actions go against your values, let them know.
If you build confidence leading before you go into a relationship, you'll be able to withstand more open terms that don't exclude flings with others. Get comfortable with it, or get to know a different person who aligns more with your values.
Develop sturdy core confidence through my virtual Impactful Connection workshops.